Teco series LED downlight OEM adjustable LED downlight 10w rimless downlight Led suitable for hotels and clubs
Product Detail
Product Tags


• Color Matt White(RAL9016), Matt Black(RAL9005)
• Material Housing: Aluminium
• Lens: PMMA
• Louver: PC
• Lumen: 500lm@1x1,1000lm@1x3 / 1000lm, 1500lm@2x2&1x5 / 2000lm,3000lm @3x3&1x10
• CCT: 3000K, 4000K
• CRI: >80Ra
• UGR: C0<19, C90<19 (X=4H, Y=8H)
• SDCM: ≤ 3
• Efficacy: 100lm/W
• Wattage: 5W@1x1, 10W@1x3 / 10W, 15W@2x2 &1x5 / 20W, 30W@3x3&1x10
• Voltage: 200-240V
• Frequency: 50/60Hz
• THD: <15%
• Lifespan: 50000H(L90, Tc=55°C)
• Warranty: 5 years
• Operating: -35~45°C
• IP Protection: IP20
• IK Protection: IK05
Product name

Teco downlight

Material

Housing:Steel; Lens:PMMA; Louver:PC

Color

Matt Black(RAL9005);

Matt White(RAL9016);

Size

2*2

3*3

1*3

1*5

1*10

Wattage

10W±10% 

15W±10% 

20W±10% 

30W±10% 

10W±10% 

15W±10% 

10W±10% 

15W±10% 

20W±10% 

30W±10% 

Lumen

1000lm

1500lm

2000lm

3000lm

1000lm

1500lm

1000lm

1500lm

2000lm

3000lm

Voltage

200-240V 50/60Hz

Efficacy

100lm/W

CRI

  >90Ra

CCT

3000K, 4000K

Beam

 24°,36°,50°,75°x75°,35°x75°,Asymetric 18°

SDCM

≦3

Operating

-35~45℃

Warranty

5 Years

Lifespan

L50000h(L90,Tc=55℃)

UGR

C0<19,C90<19 (X=4H,Y=8H)

IP

IP20

IK

IK05
> 90Ra of High Color rendering index, truly restore the original color of the interior, add luster to the interior furniture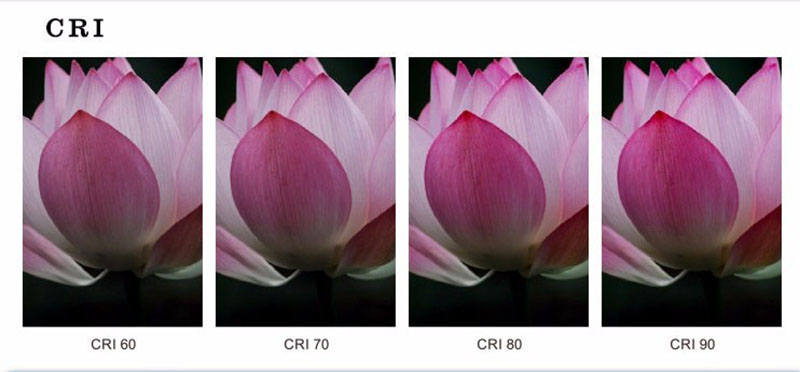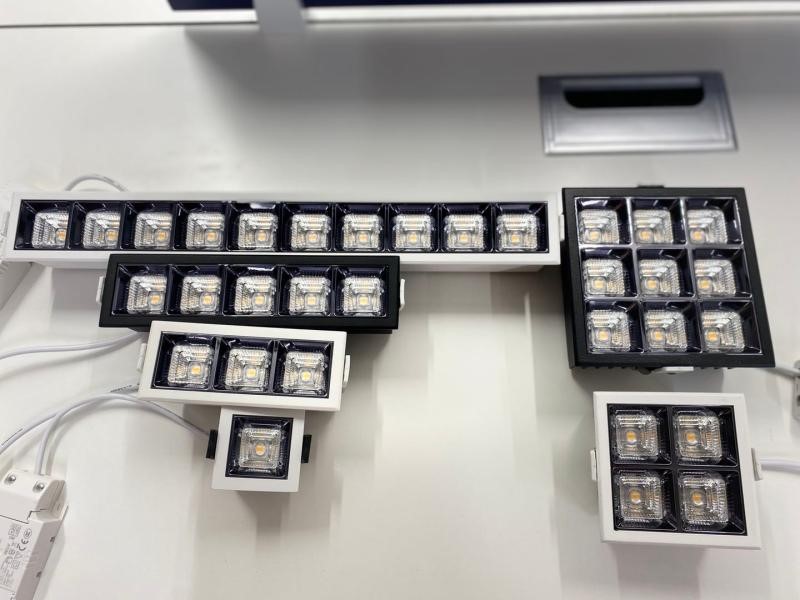 Matte surface, frosted treatment, more low-key luxury
Made of Aluminum,Aluminum material,increase heat dissipation area,air convection improve heat dissipation efficiency,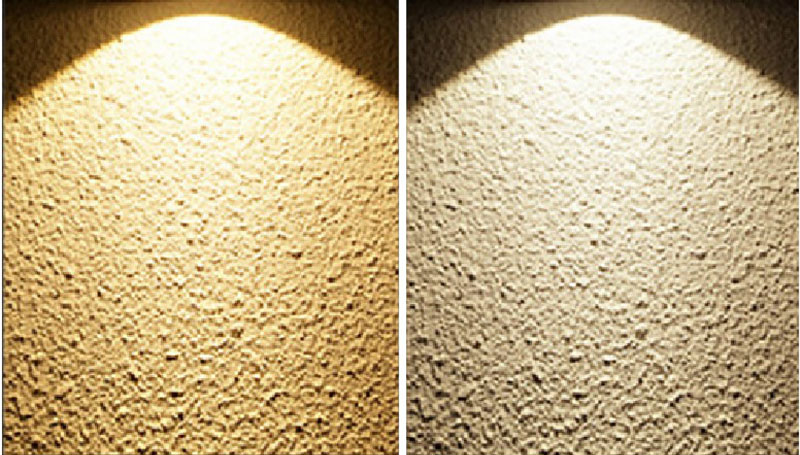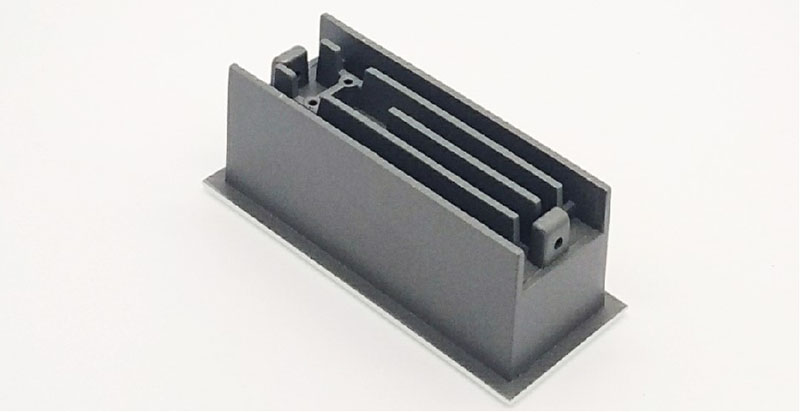 3000K Warm light Suitable for comfortable and warm atmosphere such as hotel, restaurant, coffee etc.
4000K Natural light Suitable for many daily activty areas for high lighting requirements such as office, home, retails etc.
Different lense optional:
Multi beam angle optical lenses are available to create general lighting and accent lighing as you like.Meet the application requirements of various spatial light environments.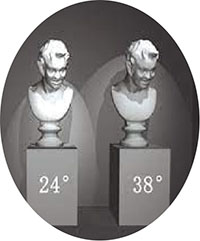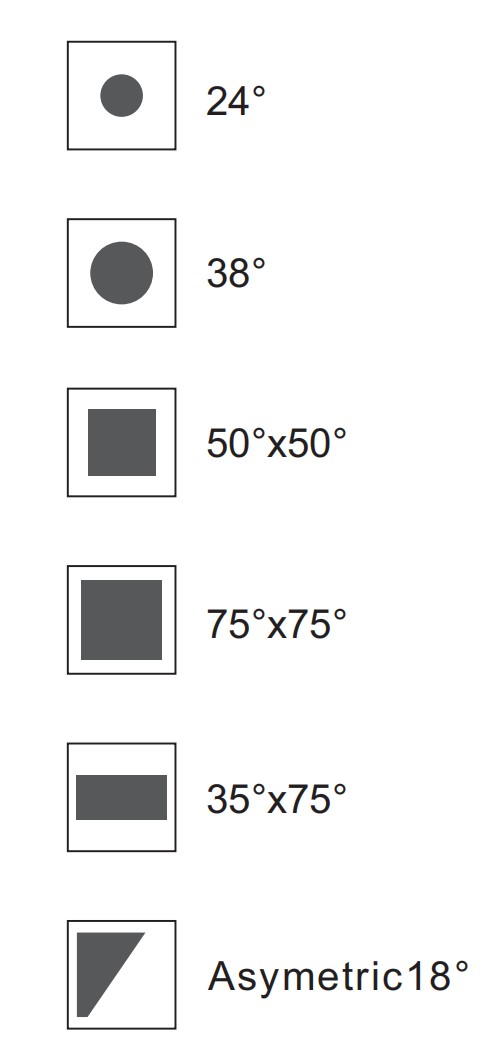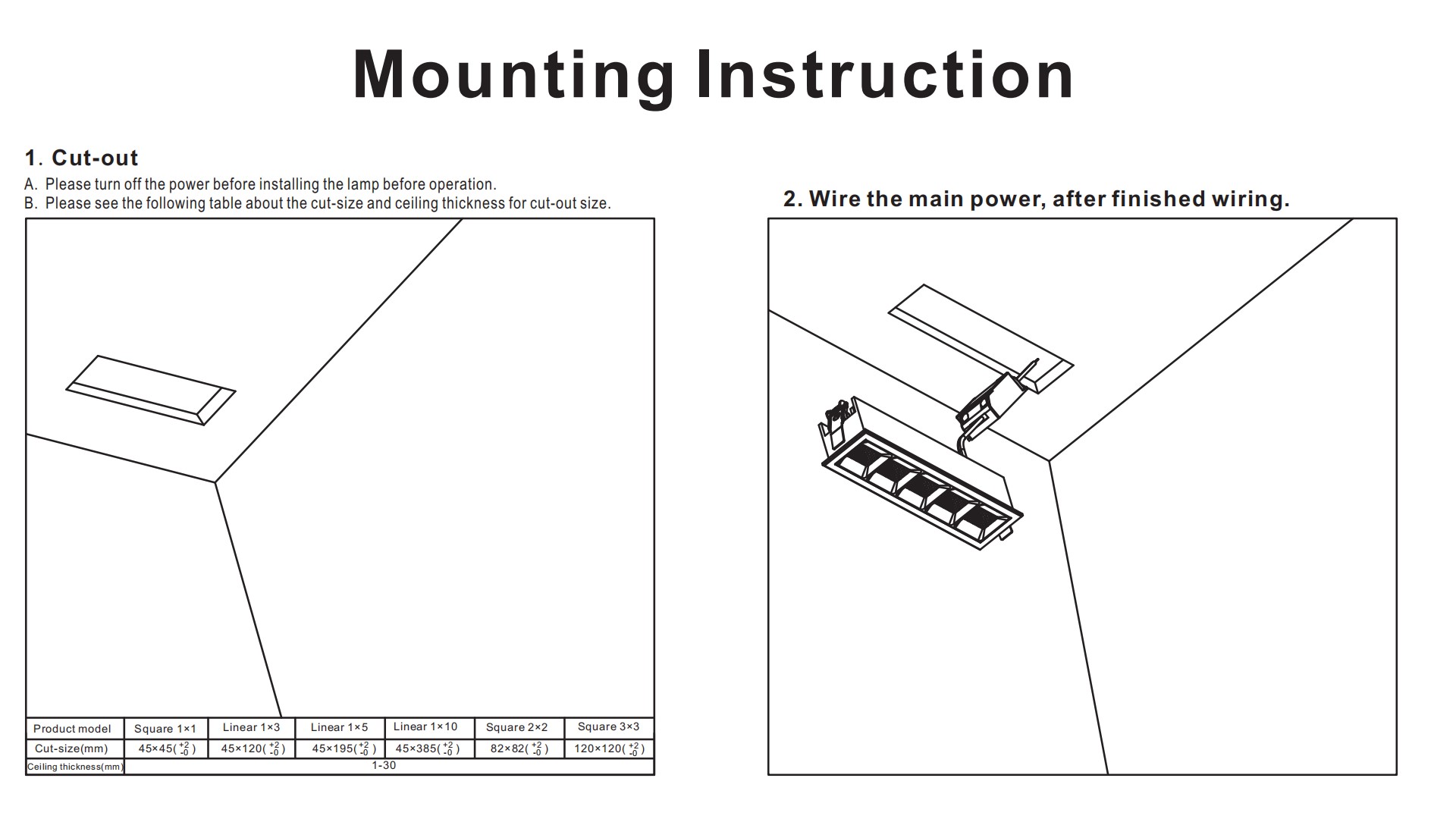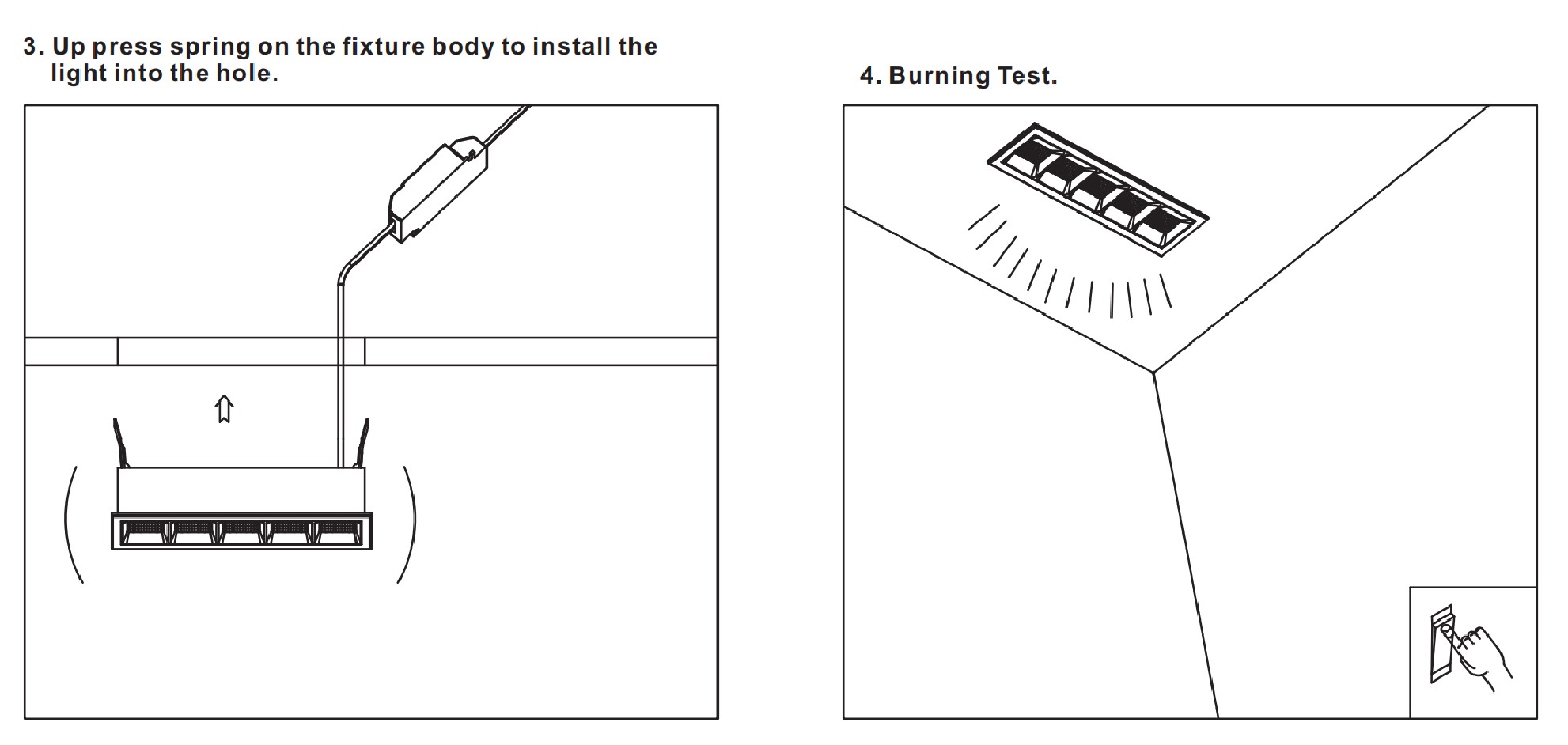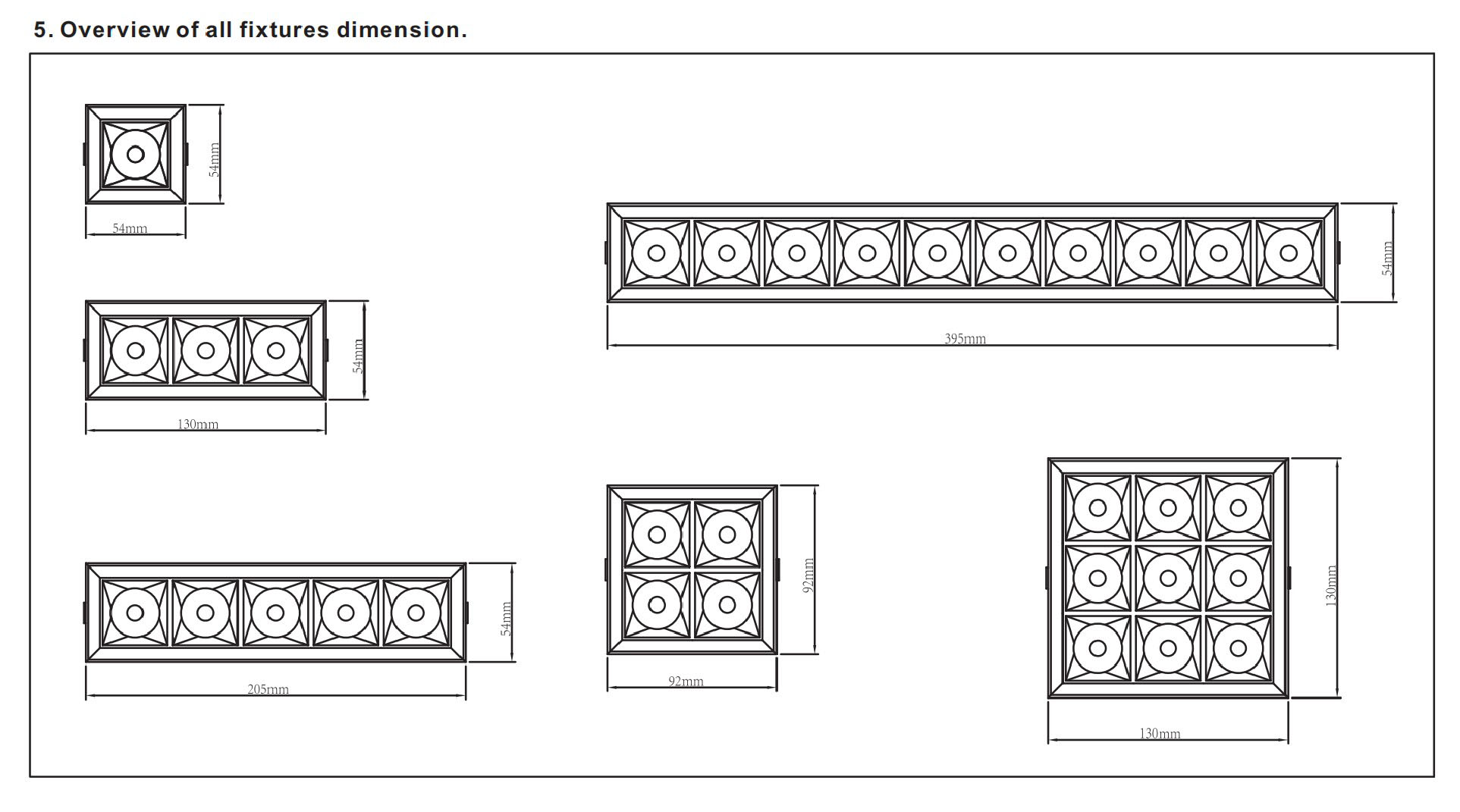 The safety of downlights. The main problem of downlights lies in the lamp sockets. The sockets of some off-brand downlights are not resistant to high temperature and are easily deformed, causing the bulbs to be unscrewed. All lamps can only be sold after passing the 3C certification, and consumers should choose the downlights that have passed the 3C certification. Another is that the thickness of the panel is very important, which determines the price of a downlight. No matter what downlights or spotlights are, heat is generated. Be careful not to get too close to the wall, so as not to make the wall yellow.
---
Previous:
Evo Mini Down Light ODM OEM Plastic Dimmable Commercial Mini Ceiling Recessed LED Down Light
Next:
Juno non-adjustable recessed downlight angle modern CCT non-dimmable COB recessed ceiling 20W LED downlight
---