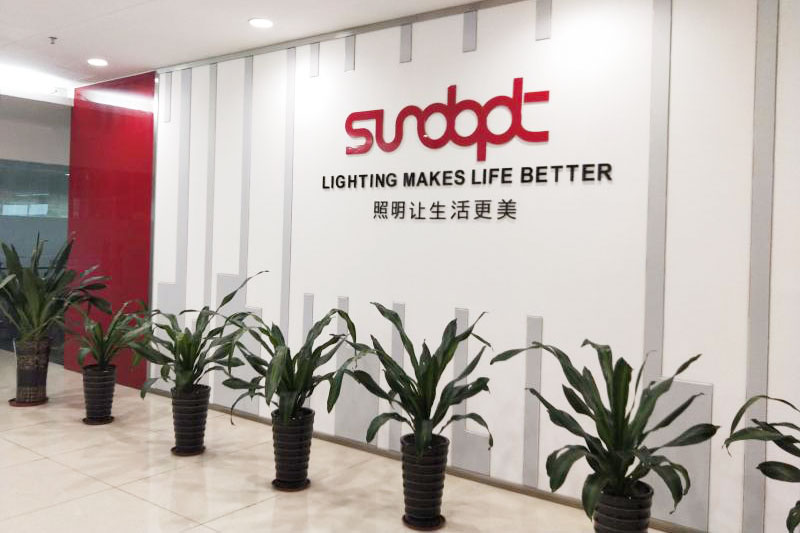 Sundopt LED Lighting Co., Ltd.
The LED technology is bringing new orientation and even redefinition to lighting industry.
Since established in 2008, Sundopt has been adhering to the new technical trend and vision of "better lighting make better life".
We are dedicated to providing high-end lighting solutions to office, education and commercial applications.
Rooted in the mission of "making better lighting", our products combine the state-of-art optic solution with modern aesthetic design concept. The main products range are as follows:
• Led Linear lights
• Led Recessed and surface-mounted luminaires
• Led Pendant and free-standing luminaires
• Led Down lights and Track lights
As a responsible and reputable manufacturer, Sundopt is accredited ISO-9001 through SGS, TUV and certificated with CE, CB, SAA, Rohs, assuring our commitment to a high level quality of management system in our corporation.
Sundopt owns testing laboratories that ensuring the highest quality of its development processes. Together with Sundopt, we believe we will establish a win-win relationship and create a better light environmental experience for offices, retails, education, healthcare and retail premises.