Louva Evo Series led panel light with super efficiency of 140lm/w 300*1200mm 26w
Product Detail
Product Tags
Louva Evo Square luminaire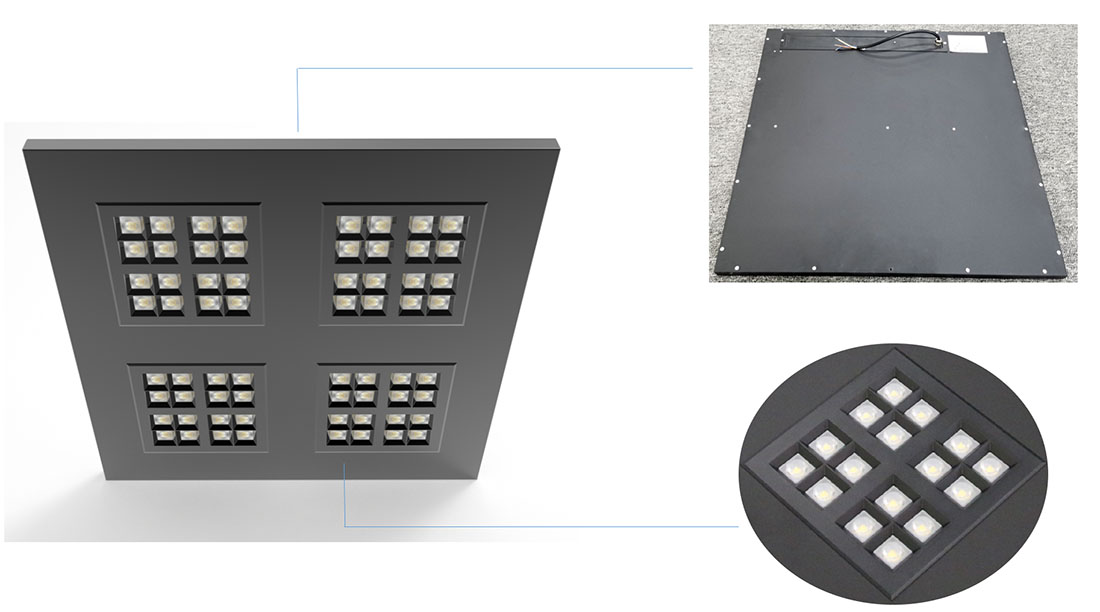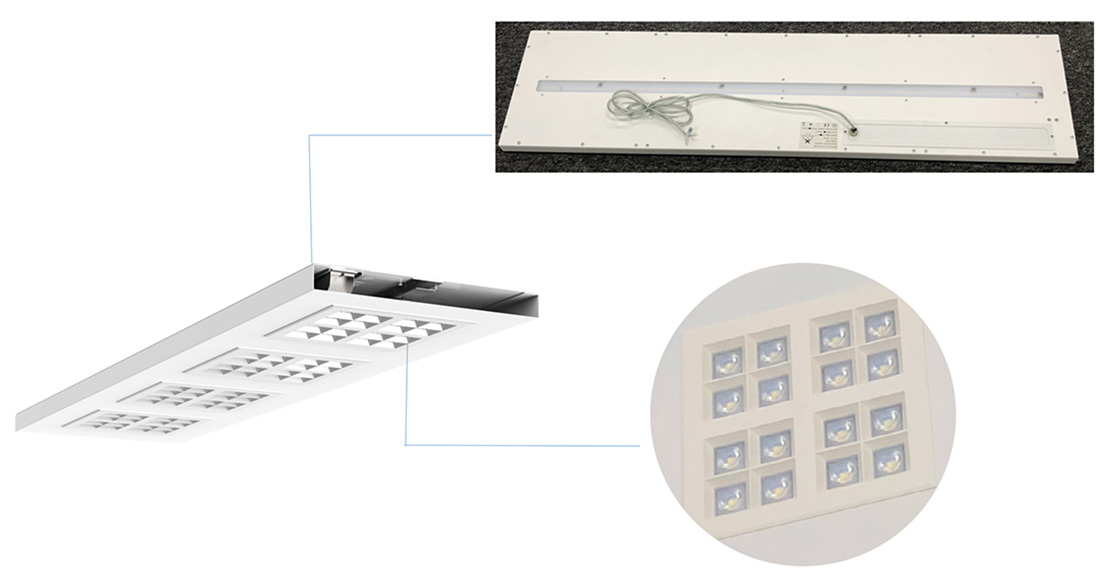 Louva Evo Rectangle luminaire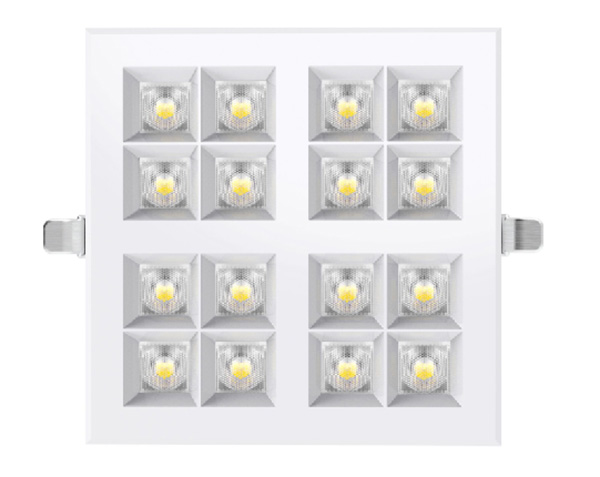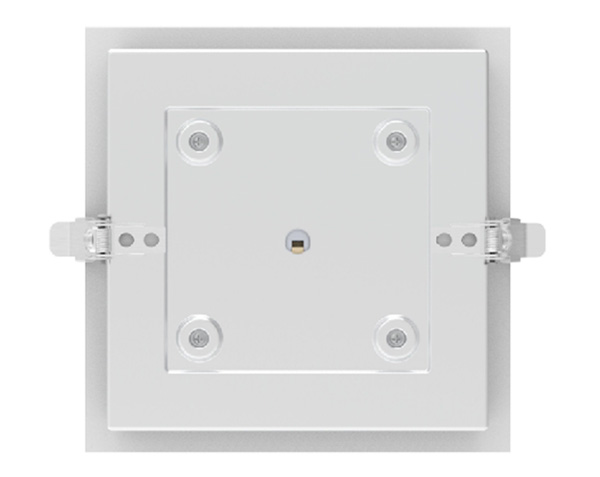 Product name

Louva Evo Square Luminaire

Size

Color

Matt Black(RAL9005);

Matt White(RAL9016);

Material

Housing:Steel;     Lens:PMMA;     Louver reflector:PC

Wattage

26W±10% 

29W±10% 

Lumen

3200lm

4000lm

Voltage

200-240V 50/60Hz

Efficacy

Up to 130lm/W

CRI

>80Ra,   >90Ra

CCT

3000K,4000K,3000-6500K tunable

SDCM

≦3 

UGR

<16@65°     ;      <19@95°

IP Protection

IP40 

Operating

-35~45℃

IK Protection

IK05

Warranty

5 Years

Lifespan

L50000h(L90,Tc=55℃)

Package

72x13x72cm(2pcs/carton)
Product name

Louva Evo Rectangular Luminaire

Size

Color

Matt Black(RAL9005);

Matt White(RAL9016);

Material

Housing:Steel;     Lens:PMMA;     Louver reflector:PC

Wattage

26W±10% 

29W±10% 

33W±10% 

Lumen

3200lm

4000lm

4800lm (1600lm↑ +3200lm↓)

Voltage

200-240V 50/60Hz

Efficacy

Up to 140lm/W

CRI

>80Ra,   >90Ra

CCT

3000K,4000K,3000-6500K tunable

SDCM

≦3 

UGR

<16@65°     ;      <19@95°

IP Protection

IP40 

Operating

-35~45℃

IK Protection

IK05

Warranty

5 Years

Lifespan

L50000h(L90,Tc=55℃)

Package

149x15x42cm(2pcs/carton)
Product name

Louva Evo Mini downlight

Size

Color

Matt Black(RAL9005);

Matt White(RAL9016);

Material

Housing:Steel;     Lens:PMMA;     Louver reflector:PC

Wattage

12W±10%

15W±10%

Lumen

1500lm

2000lm

Voltage

200-240V 50/60Hz

Efficacy

Up to 135lm/W

CRI

>80Ra,   >90Ra

CCT

3000K,4000K,3000-6500K tunable

SDCM

≦3

UGR

<19@65°     ;      <22@95°

Operating

-35~45℃

Warranty

5 Years

Lifespan

L50000h(L90,Tc=55℃)

Package

54x49x42cm(20pcs/carton)
Product overview:
Light source module of led SMD light source matching convex mirror, coupled with grille optical design, invisible led beads, design down 65° and 95° inside concave grille light type, luminous uniformity and good control of UGR less than 16 and 19. can be applied to the office work surface lighting and general lighting needs.
Applications:
Suitable for office buildings, shopping malls, supermarkets, hospitals, schools, homes and other applications.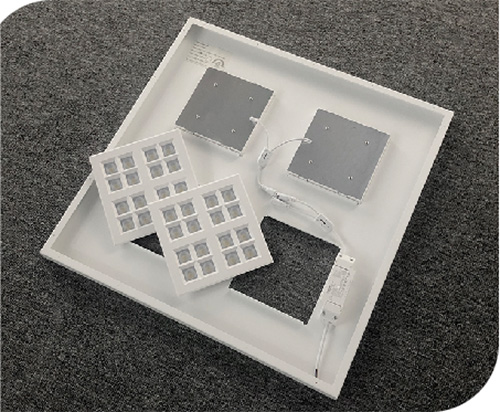 Thanks to the modular design,both the cluster module and driver can be easily assembled and disassembled for maintenance.
Easy installation for different ceiling
Owing to the standard-complaint dimension and lumen package, Louva Evo could be installed in variety of ceilings in a few simple steps and perfectly suit for lighting refurbishment projects.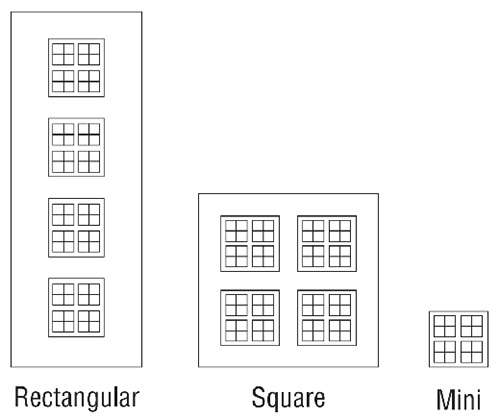 Strictly control every step of manufacturing lighting fixtures, and every step of material delivery, production, aging, packaging, etc., is strictly implemented in accordance with the standards, and high-quality products are submitted to customers.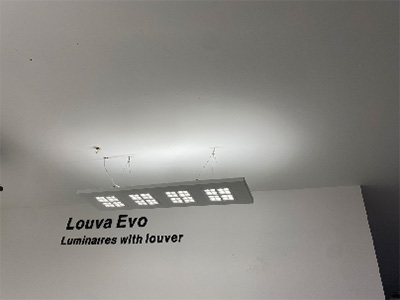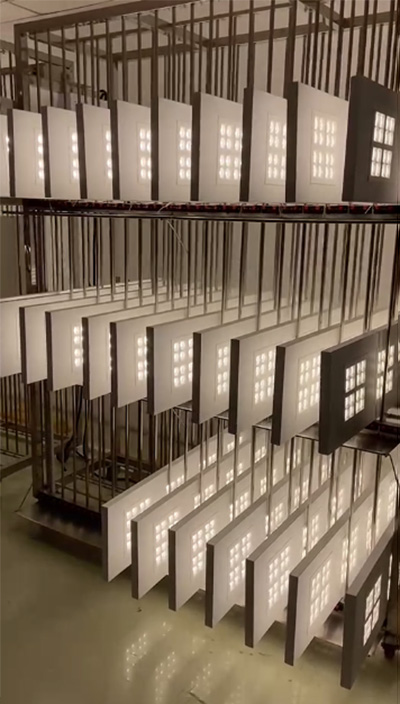 In contrast to traditional opal panel lights that:
1. Using injection moulding and stamping processes, and powder coating the surface, the louva surface is fine-sand frosted. to prevent fingerprints and scratches, making it look more premium and more suitable for modern design office buildings and other applications, meeting the contemporary pursuit of design sense.
2. Unlike traditional opal panel lights, the louva has a grille design and the anti-glare achieves figures that traditional panel lights cannot achieve. When louva is 65°, UGR < 16. This is a good control of the anti-glare. Modern office environments can use the light for at least 10 hours a day and a bad anti-glare light can cause damage to our eyes and make them easily fatigued.
3. louva has a great design feature, which is the modular installation design, easy to disassemble. When one module breaks down, one can simply buy a module to replace it without replacing the whole luminaire, which saves the buyer subsequent maintenance costs, such as labour costs for disassembly, replacement and installation. Even if this is installed in a residence, the average user can directly replace the module, which is convenient and simple for the benefit of the majority of users.
4. The IP rating of traditional indoor panel lights is generally 20, while the IP of louva can reach 40, IK can reach 05, which is better than the traditional panel waterproof and dustproof effect.
General safety information
• To reduce the risk of personal injury or property damage from fire, electric shock, falling parts, cuts/abrasions and other hazards. Please read all warnings and instructions included with and on the fixture box and all fixture labels.
• Before installing, servicing, or performing routine maintenance upon this equipment, follow these general precautions.
• Commercial installation, service and maintenance of luminaires should be performed by a qualified licensed electrician.
• For Residential installation: If you are unsure about the installation or maintenance of the luminaires, consult a qualified licensed electrician and check your local electrical code.
Do not install damaged products!
CAUTION: RISK OF INJURY
• Wear gloves and safety glasses at all times when removing luminaire from carton, installing, servicing or performing maintenance.
• Avoid direct eye exposure to the light source while it is on.
• Account for small parts and destroy packing material, as these may be hazardous to children.
CAUTION: RISK OF FIRE
• Keep combustible and other materials that can burn away from luminaire and lamp/lens.
• MIN 90°C supply conductors.
Operating characteristic:
Voltage input: 200/240V 50/60 Hz
Operating temp: -40°F to 104°F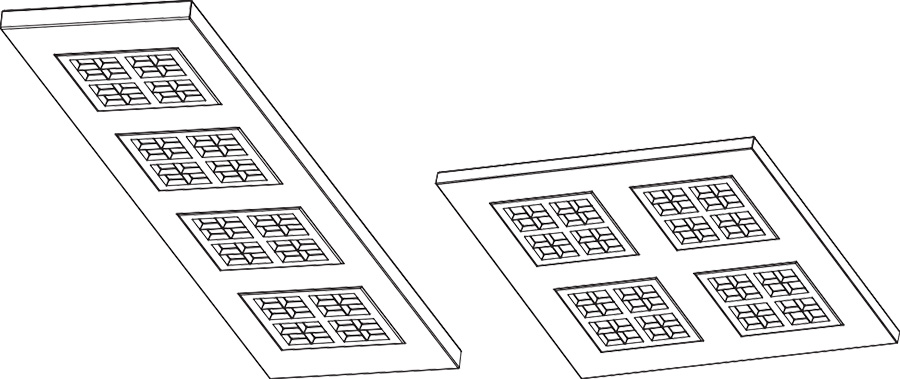 ---
Previous:
Viewline Series Desk-Standing-Luminaires European Morden Elegant Design With Uniformity Anti-glare Light Motion Sensor Luminaire
---